Hygienio
the system that has revolutionized sanitation
The Hygienio sanitisation system guarantees safety in workspaces comparable to that of a surgical room: many in-house and laboratory tests have certified a microbial count reductions over 99.999%.
Applications: Healthcare environments, clinics, analysis laboratories, sterilisation plants, hospitals…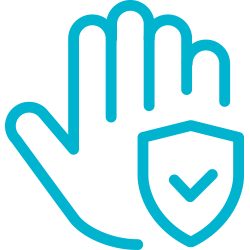 Sanitise
Hygenio is a mix of hot steam and disinfectant: the film is continuous, eliminates bacteria, fungus and mould and leaves no gaps in which they can proliferate.
Disinfect
Inside Hygienio is Adantium, a disinfectant with strong detergent properties because it contains Didecyl-dimethyl ammonium chloride, an innovative third-generation ammonium salt with high microbicidal activity. The advantage is the certainty of the result.
Versatile and durable
Sanitising with the Hygienio system can contain microbial recontamination for up to 12 hours, approx. three times the performance of a standard treatment: this is the result of the combination of high temperature steam, Septamon and the ability to treat all surfaces.
Get everywhere and reduce time
With a single pass of the nozzle, the Hygienio system sanitises a whole surgery, including the ceiling, with a degree of sanitisation as the one of an operating room. The Hygienio system sanitises a whole practice surface in 3 minutes.
Would you like to expand your professional offer with new treatment possibilities?