EC Ster
The spent solution complies with legal limits for discharge into the sewage system.
Active ingredient
Free radicals with reducing activity generated by specific matrix in aqueous vehicle at basic pH.
Mechanism of action
Transfer of electrons that react with the structure of pathogens causing irreversible chemical damage and their immediate destruction. By the same mechanism they remove and dissolve organic residues with higher activity than any enzyme complex.
Activity
Gram-positive and Gram-negative bacteria
Tuberculosis mycobacterium
Viruses (including HIV, HBV and HCV)
Spores
Fungi
Activity times: Sterilisation: 60 seconds.
Cleaning: 10 minutes (depending on degree of soiling)
Stability of solution: 48 hours
Expiry date: Validity of powder 24 months'.
Description
EC STER is a cold powder steriliser with a detergent action. It sterilises and simultaneously cleans dirty instruments in a single treatment (in the absence of detergents and enzymes) through an immersion procedure in its free radical-releasing solution with reducing activity. In the first few seconds of immersion it sterilises all surfaces of the instrument in contact with the solution, thus eliminating the risk of contamination for the operator, and simultaneously removes and dissolves residual biological material.
Rapid instrument reconditioning
With just 1 treatment, in a few minutes, it sterilises and simultaneously cleans dirty instruments by removing and dissolving residual biological material.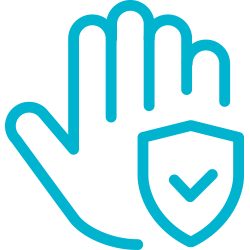 Operator prevention and safety
The rapid sterilising action allows the operator to safely carry out any operation to remove stubborn dirty. It is odourless and does not produce irritating fumes or vapours.
Compatible
Environmentally friendly
Would you like to expand your professional offer with new treatment possibilities?